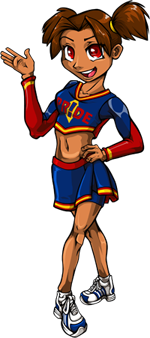 Who We Are
Pride Cheer Academy is located in Erlanger / Northern Kentucky. We feel our attention to the specific needs of our clients makes us unique in the industry. Whether you are trying out for a mini rec-league or wanting to achieve a full cheerleading scholarship at the collegiate level.
Our address is:
PR!DE Cheer Academy
1325 Donaldson Hwy #3B
Erlanger, KY 41018
Phone:859-371-5867
We have what you need!
Feel free to click on the links below to get to know our staff and we hope you will find what many other athletes have found out about PCA. We are #pridestrong
Social Media
Facebook Updates
What We Do
Events
NEW SPRING SCHEDULE AVAILABLE : CLICK HERE
Give us a Call 859-371-5867 or Email us at info@the-pca.com
Classes
The class curriculum we offer is second to none. All of our staff are USASF and ACCAA certified.
Competition Teams
Our Competition Cheerleading teams are designed to offer an above average training platform for all athletes.
Collegiate Representation
We offer college placement services for the high school cheerleader interested in cheerleading and the collegiate level.
Featured Video