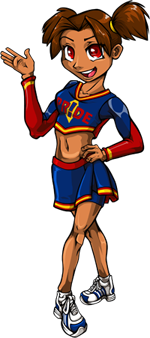 About Our Academy…
Pride Cheer Academy is located in Erlanger / Northern Kentucky. We feel our attention to the specific needs of our clients makes us unique in the cheerleading industry. Whether you are trying out for a mini rec-league or wanting to achieve a full cheerleading scholarship at the collegiate level.
We have what you need!
We hope you will find what many other athletes have found out about PCA……
We don't practice till we get it RIGHT……..
We practice till we don't get it WRONG!!!!!!!!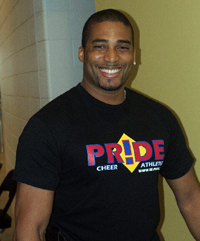 Evan Sayres aka "Coach E" is the Principal and Head coach of Pride Cheer Academy. He contributes 20 years of experience in the spirit industry and is familiar with all its aspects. He has coached several nationally ranked programs and was the founder/director of the Xavier University's "Spirit Squad"; which included 2 cheer programs, a dance team and mascots.
Coach Evan provides Coordination, Planning, Mentoring, and Innovative Solutions. He achieves this by working closely with owners, coaches, choreographers, judges, athletes and parents. He aids in resolving today's conflicts and promotes cooperation between the specific divisions in the industry. His detail-oriented approach exceeds industry standard regulations.
We are #pridestrong
#CoachE